M: +56 2 3339 8868
Benjamín 2935, Office 302, Las Condes, Santiago.
Email: dre@ax.legal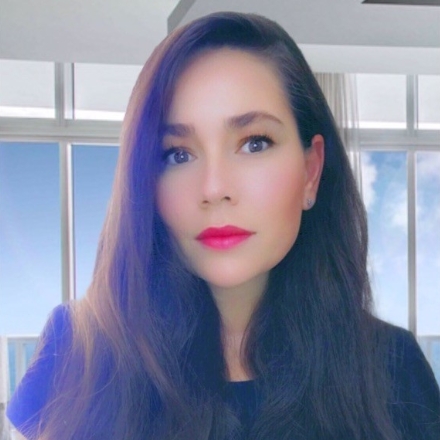 Daniela Rojas Escobar
Senior Mining Lawyer
Daniela Escobar is a lawyer with more than 20 years of experience working in the mining and industrial sectors including in management positions with Barrick Gold. Daniela has extensive experience with environmental law, permitting, due diligence of mining titles, stakeholder engagement, community, and indigenous relations. Within her professional performance, she has led multidisciplinary teams in the public and private sectors.
Daniela is fluent in English and Spanish.
Between 2012 and 2018, Daniela served as Manager of Corporate Affairs and Mining Properties of Barrick Gold Corporation Chile. 
Senior Public Executive for two years with the Chilean Government.
Provided advice to mining and industrial projects,  among her main clients are: Sociedad Punta del Cobre SA, Compañía Minera y Comercial Sali Hochschild, Samex Chile SA, Minera Trucco Limitada, among others.
Law Degree, Universidad de Atacama (2004)
Diploma in International Business, Universidad de Antofagasta (2020)
Candidate for the Master's Degree in Corporate Communication Management, Universidad de Barcelona (2021)