M: +51 1 709 4118
Av. Camino Real 390 Office. 801, Centro Camino Real, Torre Central, Lima 27, Perú
Email: eduardobenavides@berlegal.com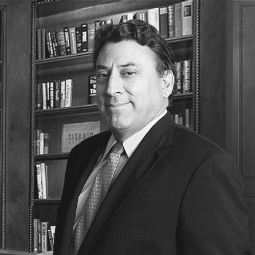 Eduardo Benavides
Partner Lawfirm
Born in Lima, Peru, in 1961; admitted in 1987.
Areas of Expertise: Mergers and Acquisitions; International Transactions; Corporate Law; Energy; Foreign Investment; Infrastructure Projects; Construction Law, Real Estate.
Professional Activities: Vice President for the Legal, Human Resources and Public Relations Department of BASF (1984 – 1994); Rosselló, Echeandia & Manini Law Firm (1995 – 1996); Partner at Fernández, Portocarrero & Canelo Law Firm (1996 – 1998), Partner at De Trazegnies & Uría Law Firm (1998 – 2000); Partner at Berninzon & Benavides (1999 – ).
Teaching Experience: Professor, Contract Law, Pontificia Universidad Católica del Perú and of Business Law in the Business Law Master's program in the same university. He has also been a Professor of Business Law in the MBA program of ESAN – Business School; Professor of Civil Law at the Universidad de Lima, and at the Universidad Nacional Mayor de San Marcos.
Publications: Author of "La Excesiva Onerosidad de la Prestación" (Lima, 1990) and "Towards the Reappraisal of the Contractual Purpose" (in the book "Civil Law" (Lima, 1997), as well as various articles on legal issues in law review.
Memberships:Lima Bar of Lawyers; International Bar Association – IBA; Arbitrator of the American Chamber of Commerce (Amcham – Perú) and of the Arbitration Center in the Lima Chamber of Commerce. Who's Who of Professionals.
Languages: Spanish, English and German.
Arbitration
International Transactions
Mergers and Acquisitions
Foreign Investment
Corporate Law
Infrastructure Projects
Contract Law
Construction Law
Franchising, Agency and Distributorship Law
General Advise
Education: Pontificia Universidad Católica del Perú ("Summa Cum Laude"). Advanced studies in the Executive Specialization Program of ESAN – Graduate School of Business (1989) and Post Graduate studies in Economics and Law in the HSF in Heidelberg, Germany (1991).