M: +56 9 8553 2427
Belo Horizonte, Rua Santa Rita Durão, 1.143, 7º andar, Savassi, CEP 30140-118
Email: thiago.braichi@freitasferraz.com.br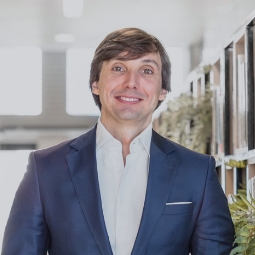 Thiago Braichi
Partner – Freitas Ferraz Advogados
Thiago has been working with tax law for over ten years, focusing on domestic and international tax planning, mergers & acquisitions, succession planning, financial products, the structuring of foreign investments and Brazilian investments overseas, transfer price, and financings.
Has extensive experience in specialized sectors such as mining, energy, services in oil and gas, automotive, information technology, pharmaceutical, banking, transportation, consumer goods, and real estate.
A former associate lawyer with Loyens & Loeff, in Amsterdam, the Netherlands, having worked for EY's international tax services department in London and in São Paulo.
Thiago is also a visiting professor for FGV's graduate course Tax and Corporate Law in Rio de Janeiro, and for the graduate course in Tax Law at Faculdade Brasileira de Tributação, in Porto Alegre.
Foreign languages: English, Spanish.
Corporate Restructuring and Asset Restructuring
Foreign Investments
Startups, Technology, and Innovation
Tax Law
LL.B. from PUC/MG
Bachelor of Accounting Sciences from PUC/MG
Specialist degree in Tax Law from IBET/MG
MBA in Finance from IBMEC/MG
LL.M. in International Tax from Leiden University (the Netherlands)