Santiago Metro – Growth to 2030 Overview
Metro de Santiago (Santiago Metro) is the second largest metro network in Latin America next to Mexico City.. The system has grown considerably over the years. It currently consists of seven lines, 136 stations, and 140 kilometres of track (with a large portion underground) serving approx. 2.5 million passengers daily.  Since 2007, there has been an increase of 1m passengers per day compared to 2007.
In the last 10 years, there has been significant investments made to expand the metro in Santiago. The new lines 3 (22km) and 6 (15km) were recently opened and extensions of both lines are already underway.
To see how the metro has expanded between 1975 and what is projected by 2030 – check out the video below. 
Line 7 Project Overview
The newest project to be awarded is line 7 which has recently started construction and will cost over USD$2b to build. It is expected to be in operation by 2027.
The new line will be 26 kilometers long and have 19 stations. The new line will cross a significant portion of the city easing congestion on the most used line (line 1) between Renca and Vitacura. It will benefit over 1.3m inhabitants, reducing the current transit time in half to 43 minutes. By 2026, when line No. 7 is expected to be finished, the network will cover a total 176km and will have 162 stations.
The project would generate 22,000 jobs while under Construction.
China Railway 16thBureau Group won the contract to construct phase one of the line, comprising 6.6km of tunnel using a TBM as well as 1.4km using the Austrian Tunnelling Method from Renca to Quinta Normal. This is the first major metro tender won by a Chinese consortium. They beat out 41 other tender participants.
Using TBM's is new for Santiago Metro. This technology in Chile has already been used in the mining and hydrogeneration industry, mainly in rock tunnels; however, its development in soft ground is a relevant innovation at the country level, since the Metro tunnels are developed under densely populated urban spaces.
The line, which will be entirely automatic, is being designed by French state-owned public transport company Systra, which is also supplying the rolling stock.
In carbon cutting terms would be the equivalent of planting 55,000 trees.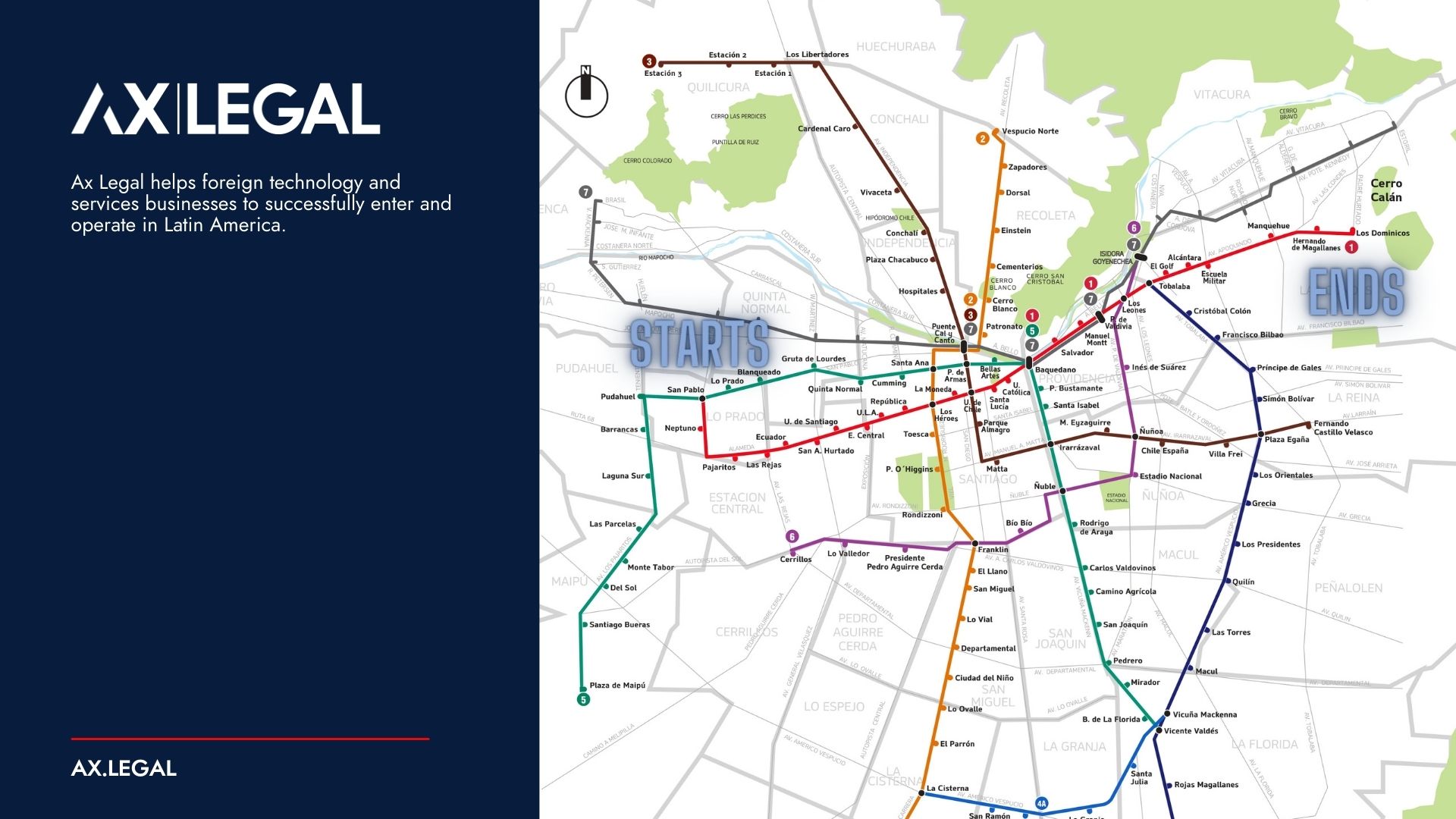 Future Projects
Line 8 – The proposed line will run from Providencia to Puente Alto consisting of approx. 19km of new track and 14 new station. It will benefit over 1.6m inhabitants and redcue travel times by 60%. It is expected that be ready in 2030.
Line 9 – The proposed line will run from Santiago in the center and La Pintana in the south of the Chilean capital. The new line will consist of approx. 17km of new track and 12 new stations. It will benefit over 900 thousand inhabitants and reduce travel times by 70%. it is expected that its inauguration will be in 2030.
Extensions of Lines 2,3,4 – The proposed extensions will add 5.2km (line 2), 3.8km (Line 3), and 4km (Line 4). On July 30, 2019, construction of the extensions 2 and 3 officially began. It was estimated that the extensions will be ready in 2023. Line 4 is expected for 2028. 
Conclusion
The speed in which Santiago has grown its metro network has been astounding. The metro ridership is extremely high in Santiago and there is a lot of support for building out the network.  Out of 7.3 million people, 4.2 million rely on public transport every day. With each new line, more communities are connected to the rest of Santiago, reducing travel times. 
Santiago is one of the cheapest metros in the world to build with the cost per km less than $90 million including design, construction, trains, and workshops. Metro de Santiago who operates the network is also forward thinking. Since 2017, the metro has sourced 60% of its electricity needs from two long term power purchase agreements with a solar and wind developer.
Ax Legal is an advisory firm that works with foreign companies in Latin America. Our team of legal and commercial advisors have a distinguished track record of helping foreign technology and services companies to grow and operate in Latin America. Over the years, we have worked with starts up, mid-size businesses, and publicly listed companies. The one common factor that connects are clients is that they are leaders in their field, providing innovative technologies and services to the industrial sectors.
To better understand how we can support you in the Region, please contact Cody Mcfarlane at cmm@ax.legal