What is a Virtual General Counsel
Our Virtual General Counsel solution is designed for companies who need day-to-day legal and commercial support, across a range of matters, under a fixed monthly contract
Companies without in-house legal counsel are often forced to rely on traditional law firms for day-to-day legal matters charged at hourly rates which can lead to increased costs.
In-house legal teams often find themselves dealing with day-to-day housekeeping when their time would be better suited working on complex strategic and tactical matters that are critical to a businesses long term growth.
The above problems are amplified for companies that operate across international jurisdictions where having in-house counsels in each country may not be cost efficient or practical.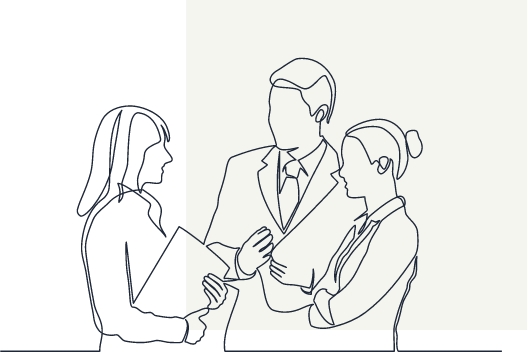 Our Virtual General Counsel is aimed at mid-sized businesses who either have no in-house legal team or who have a small legal team but are in need of support.
Under a fixed priced monthly we provide day-to-day legal services as required. Every legal counsel contract is bespoke to the customer and we appoint a senior lawyer to lead the relationship. This allows us to provide consistent, high quality and relevant legal support at a fixed monthly cost that is generally better value than hiring someone internally.
A typical contract can be wide-ranging covering most-day-to-day legal needs of the customer while others will only cover specific matters such as managing international affairs.
The Situation
A publicly listed Australian mining technology with an in-house counsel based in Melbourne needed our virtual general counsel services given the time difference between the two regions. The company was entering a growth phrase and the in-house counsel was responsible for multiple regions making it impossible to provide timely support to the Latin American management teams.
The Solution
We entered into an agreement to act in as a General Counsel for the business covering the Latin American Region for a monthly fixed fee. We would report to the head office but worked closely with the local managers on all day-to-day matters. Since then, we have opened two additional offices in Colombia and Brazil, implemented an employee stock plan for each country, and worked closely with the local teams reviewing all contracts according to the corporate policies.
The Result
The result has been that the in-house counsel has had one point of contact for the whole region streamlining communications and saving time. Policies introduced at a corporate level are localized and the implementations have been faster with less issues. The company has been able to better predict their legal budget with a monthly retainer while giving the client the legal reach into multiple LATAM countries that would be difficult otherwise.