M: +56 9 4625 8067
Benjamín 2935, Office 302, Las Condes, Santiago.
Email: alicia.ramos@ax.legal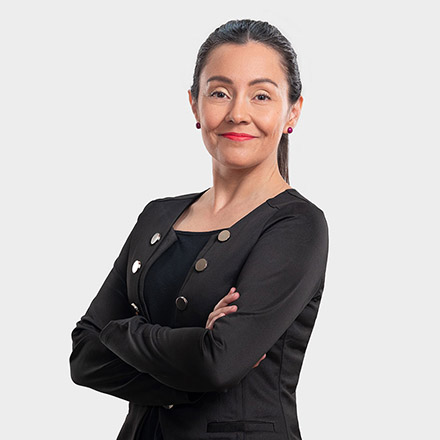 Alicia Ramos
Paralegal
Alicia Ramos has been working with industrial and mining technology companies as a Paralegal for the last four years. Her current role is to support clients with all the administrative, banking, and translation needs. 
Alicia has a long history of working with foreign companies in Chile. She began her career as a translator in the mining industry in 2012. She then moved into the supply and logistics department with the German company, FAM Minerals & Mining GmbH.
Alicia obtained her ISO 9001 Quality Management System Certification. Over the years, she has helped several companies with their quality control in Chile. 
Alicia can read, write, and speak three different languages – English, German and Spanish language. Clients will appreciate her ability to bridge the cultural gaps and the way she approaches customer service.