Argentina Project Spotlight: Cauchari-Olaroz Project Starts Production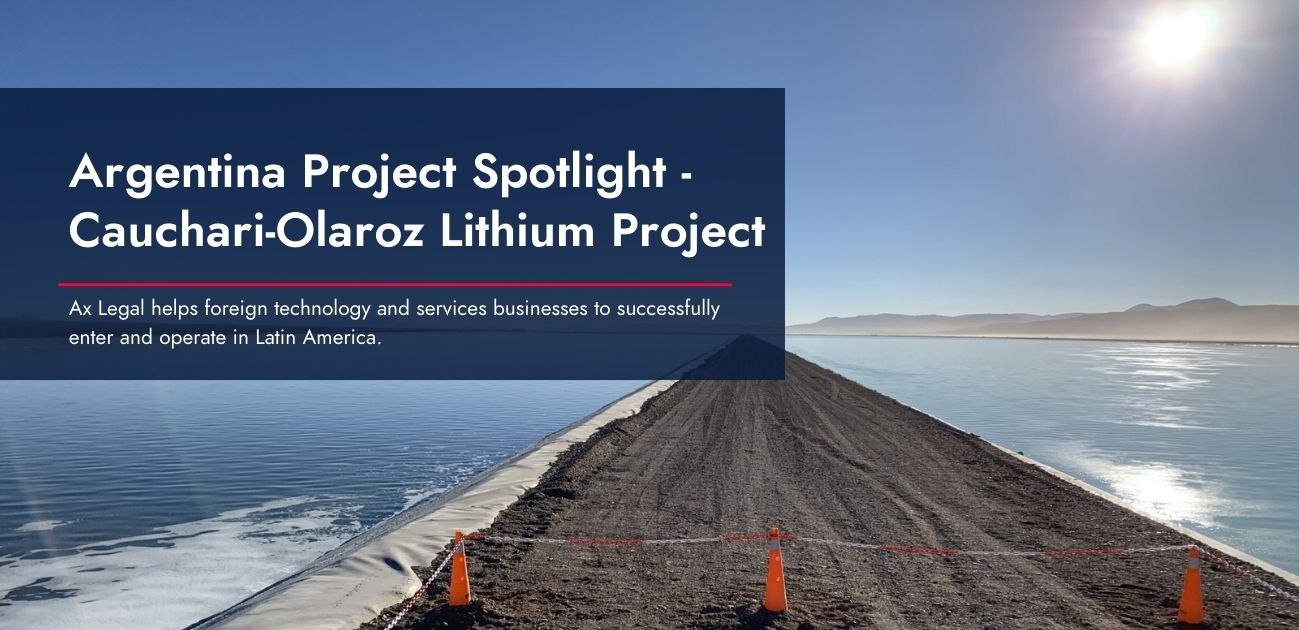 Argentina is about to see a major growth in terms of lithium production over the next 2 years. It has been able to take advantage of less favorable policies in Chile and Bolivia to attract a considerable amount of investment over the last 5 years. This investment is now paying off with 15 lithium projects in various stages of advanced exploration or feasibility and with several other projects already under construction.
Globally, Argentina sits in fourth place for total output, but this is set to change as new projects come online. Argentina's Mining Chamber predicts that Argentina will increase its  current production from 40,000 metric tonnes per year of lithium carbonate to 120,000 tonnes by 2024–2025. This would help Argentina in terms of output to pass China and put the country within sight of Chile who currently produces about 180,000 metric tonnes annually.
Argentina's production growth would be due to the expansion of its only two producing operations, the Salar de Olaroz mine in Jujuy and the Fénix project in Catamarca, both of which are scheduled to increase their output to 42,500 metric tonnes in the coming years.
Other near-term production will come from China's Ganfeng Lithium Co, which is scheduled to start producing lithium carbonate in the second half of 2023 and have a capacity of 40,000 metric tonnes.
The most exciting news is from Lithium America who announced this week that they have started production at its Cauchari-Olaroz Project located in northwest Argentina's Jujuy province. 
Cauchari-Olaroz Project
The USD$979m Cauchari-Olaroz lithium project is expected to produce 40,000t of battery-grade lithium carbonate over an estimated operational life of 40 years.
The project is 100% owned by Minera Exar, a joint venture between Lithium Americas Corp (44.8%), China-based Ganfeng Lithium (46.7%) and 8.5% by Jujuy province.
The JV is also continuing with planning for a Stage 2 expansion of at least 20 000 t/y of lithium carbonate that will come on line in 2025.  The company believes that full output will be achieved in early 2024 with production slowly ramping up from now until the end of the year.
Conventional brine mining through solar evaporation  will be used for the project. A total of 40 brine production wells are drilled at the mine. The ponds at Cauchari-Olaroz are based on SQM's pond design criteria used in their existing Atacama operation located in Chile.
The ponds are lined with a polymer-based material laid over a protective geosynthetic material and engineered granular bedding. The ponds configuration includes provision for uninterrupted production during salt harvesting and maintenance work. Brine will be transferred between the successive evaporation ponds using self-priming pumps.
The project involved building access roads, platforms for the wells, warehouse buildings, a gas pipeline, lime plant, a 33kV power line, a 13.2kV distribution line, solid-state lighting and water pipes are complete.
In addition, it has the advantage of good land connectivity to Antofagasta port in Chile, some 530km away, which could be one of the export routes, as well as Mejillones port 65km to the north.
The company has stated that between direct employment in the company plus all the contractors that were working in the construction, there was almost 3,700 people working on the project, of which 2,400 are from the province of Jujuy and 30% are from local aboriginal communities.
Lithium Americas says it is confident that the operation will benefit from synergies due to its proximity to the company's 100%-owned Pastos Grandes project located some 100km away.
Conclusion
Argentina has taken a different approach to developing its lithium industry by keeping its policies simple and investor friendly. This has positioned the country as a leading investment destination for lithium production in Latin America. There is a healthy pipeline and project under construction which can be seen here.
There are still challenges that need to be addressed such as foreign currency controls, lack of infrastructure and power, and environmental concerns. 
Like Chile, local communities are worried about disrupting fragile ecosystems by taking water from critical areas. Many companies have future plans for direct lithium extraction but the technology has not been deployed at scale yet and many of the projects in construction are relying on evaporation ponds for the time being.
Argentina strategy is working but for it to continue, the country will need to ensure that local communities are benefiting from the mines while also navigating the environmental aspects that could slow down the project pipeline if not managed in the correct way.  
Ax Legal is an advisory firm that works with foreign companies in Latin America. Our team of legal and commercial advisors have a distinguished track record of helping foreign technology and services companies to grow and operate in Latin America. Over the years, we have worked with starts up, mid-size businesses, and publicly listed companies. The one common factor that connects are clients is that they are leaders in their field, providing innovative technologies and services to the industrial sectors.
To better understand how we can support you in the Region, please contact Cody Mcfarlane at cmm@ax.legal